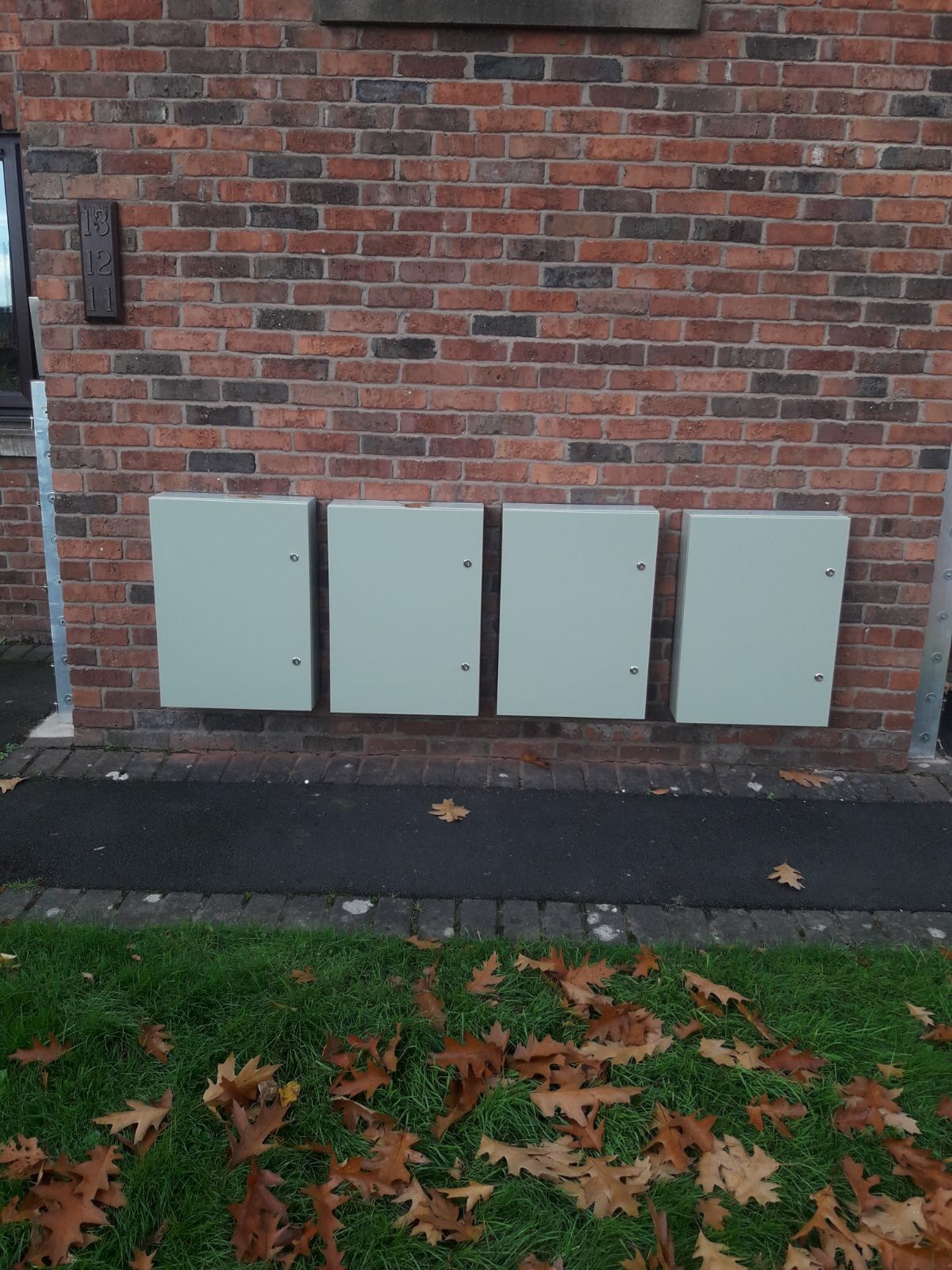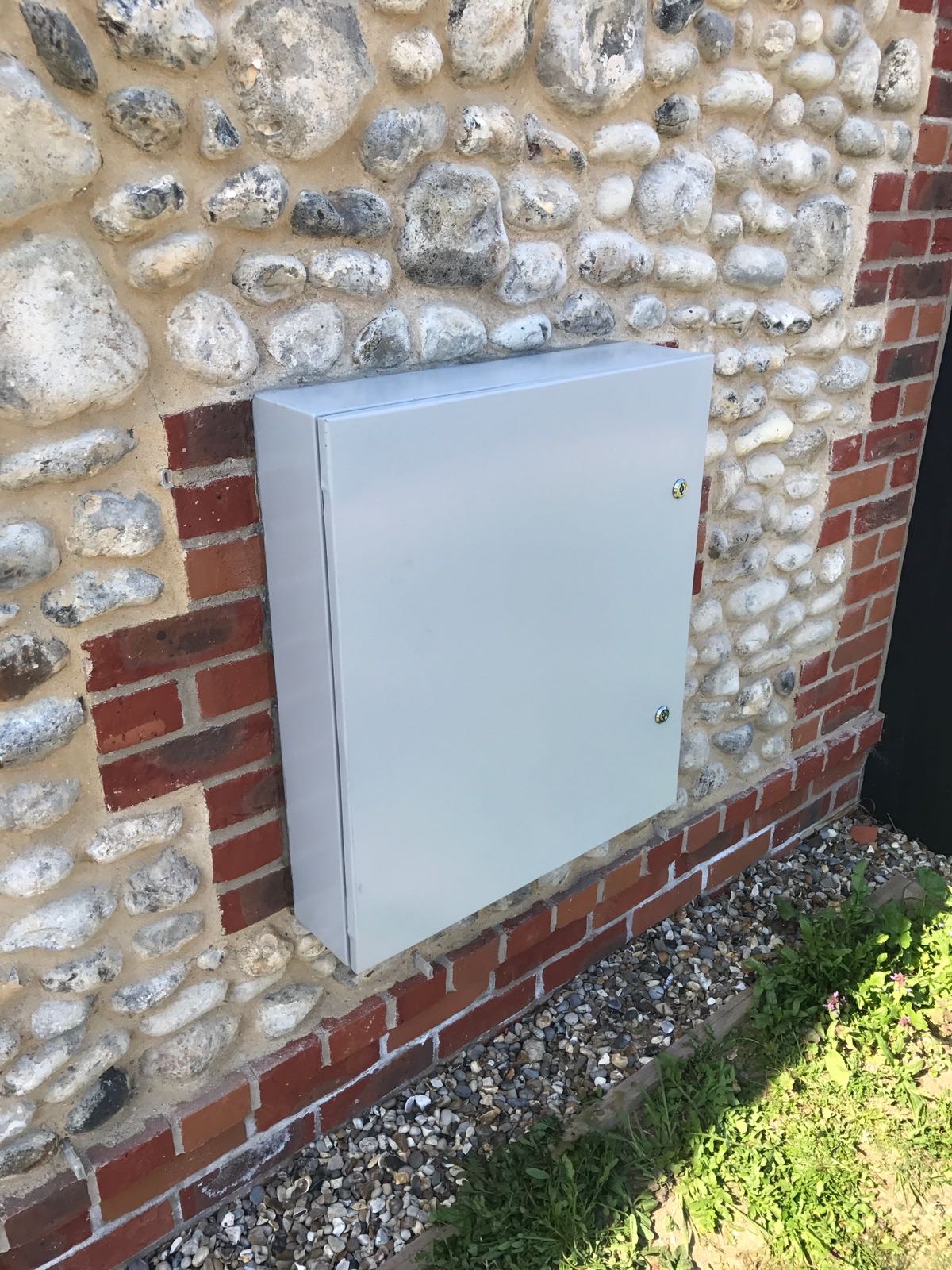 Slide 1
Protect telecom cabinets
or electrical metre boxes
Slide 2
Manufactured from robust
galvanised steel as standard
Flood Cabinets
A passive flood defence solution to prevent water ingress to electrical metre boxes or telecom equipment
Flood Cabinets represent an exclusive flood protection device to protect telecom cabinets or electrical metre boxes.
The Flood Cabinets can simply be retrofitted over the existing metre box to ensure a passive, 'automatic' flood protection solution.
Manufactured from robust galvanised steel as standard, the cabinets can be made to any size as required. Additional features include the option of 1 or 2 doors, and inner steel plates.
The most competitive prices, direct from the Manufacturer

As we organise both manufacture and installation in house, we can guarantee the most competitive rates and efficient service.

Efficient lead-times nationwide

Due to our extensive production and warehouse facility and our efficient distribution channels, we are able to offer a quick turnaround on installation from order
We also offer immediate dispatch of our products on a supply only basis.

High quality after-sales service

Demonstration and on-site training
Maintenance agreements.