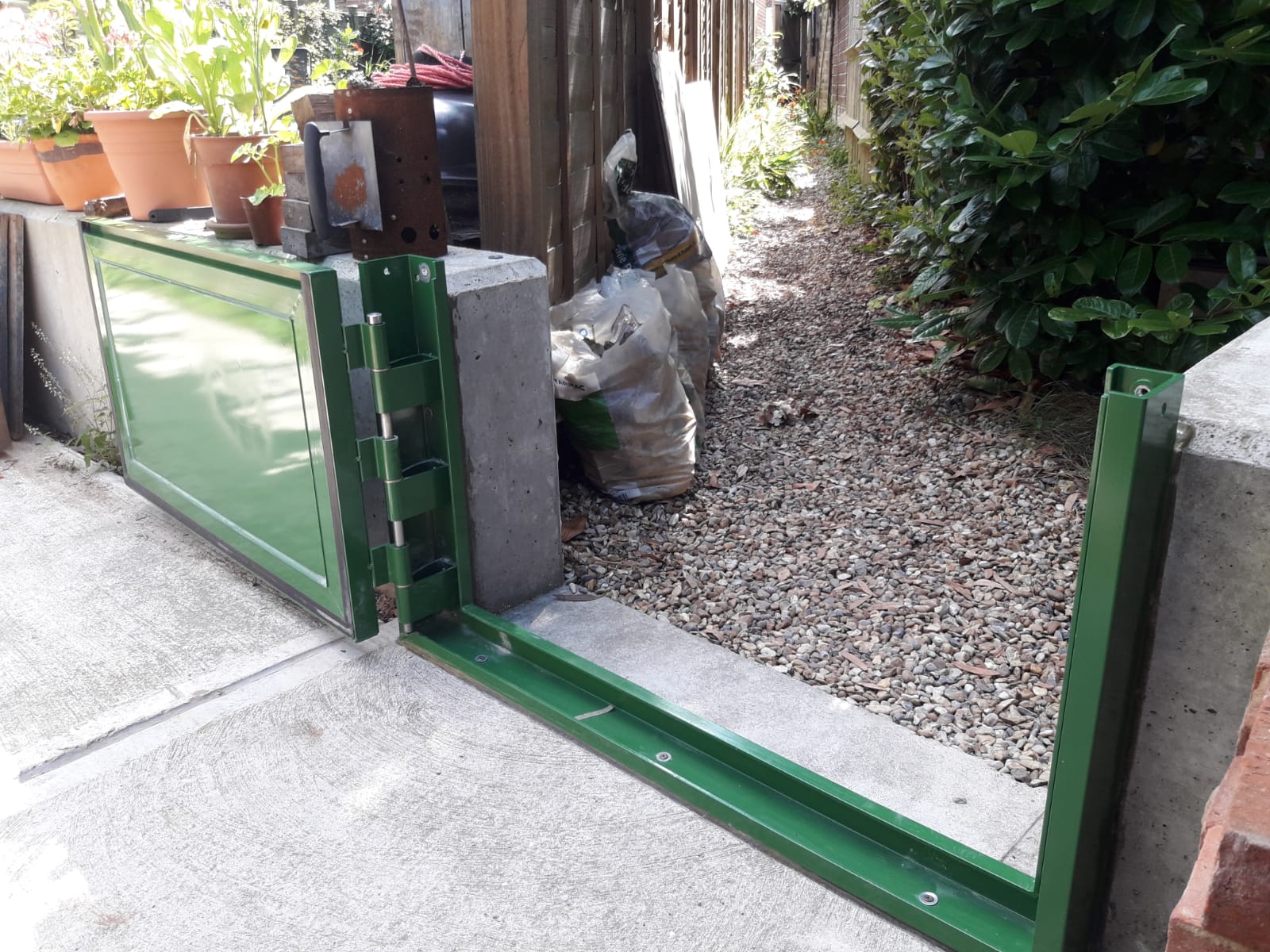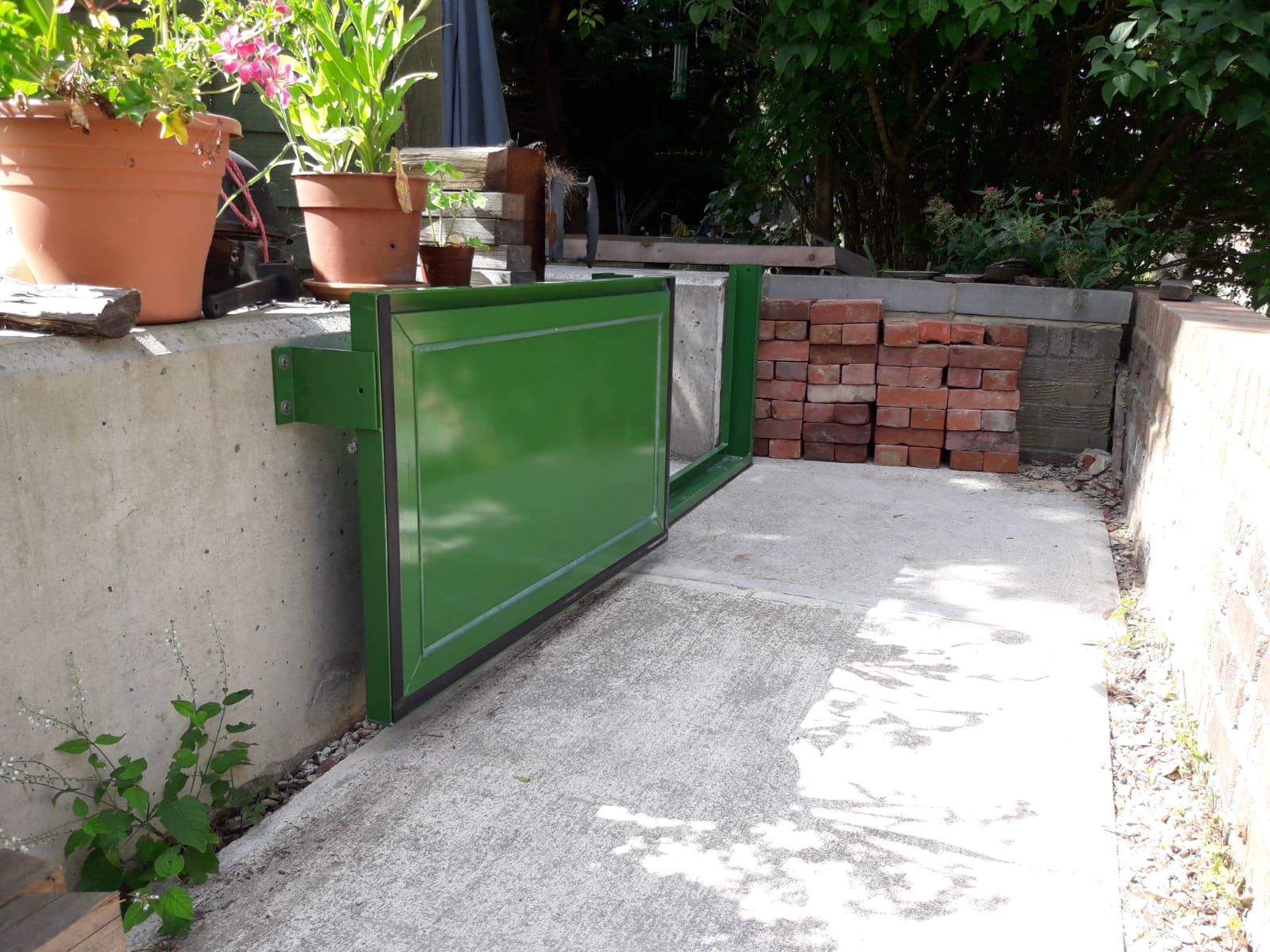 Slide 1
As purchased by the Environment Agency
Aluminium Flood Gates
An effective, rapid-deployment flood defence measure to suit a range of premises
Our Aluminium Flood Gates provide a robust and efficient form of flood protection. Easy to maintain and often operated manually by one person, our flood gates represent a quick deployment option.
Aluminium Flood Gates are suitable for a wide range of applications and premises including residential developments, business units, riversides, and utility sites.
Aluminium Flood Gates are made bespoke to order, and therefore offer a wide range of design and function options.